About ten months ago I wrote a post about my first effort at growing a plant. I had never even tried it before, so there was a lot to learn — still is. The main point was that in order to reap anything in the future, you first need to plant seeds and tend them over time.
I have been watering, feeding, and tending those jalapeno plants over the winter months. The first day that my wife saw our first pepper was surprisingly exciting. The cycle from seed to first fruit is one of the most common processes in nature, but I hope I never lose the wonder of it all.
I have given away one of the jalapeno plants to a neighbor and still have five. Now that spring has arrived, I am almost to the reaping stage. Those five plants currently have 24 peppers growing and are nearing harvest time. Here is a photo I snapped this morning of two of the peppers on one of the plants: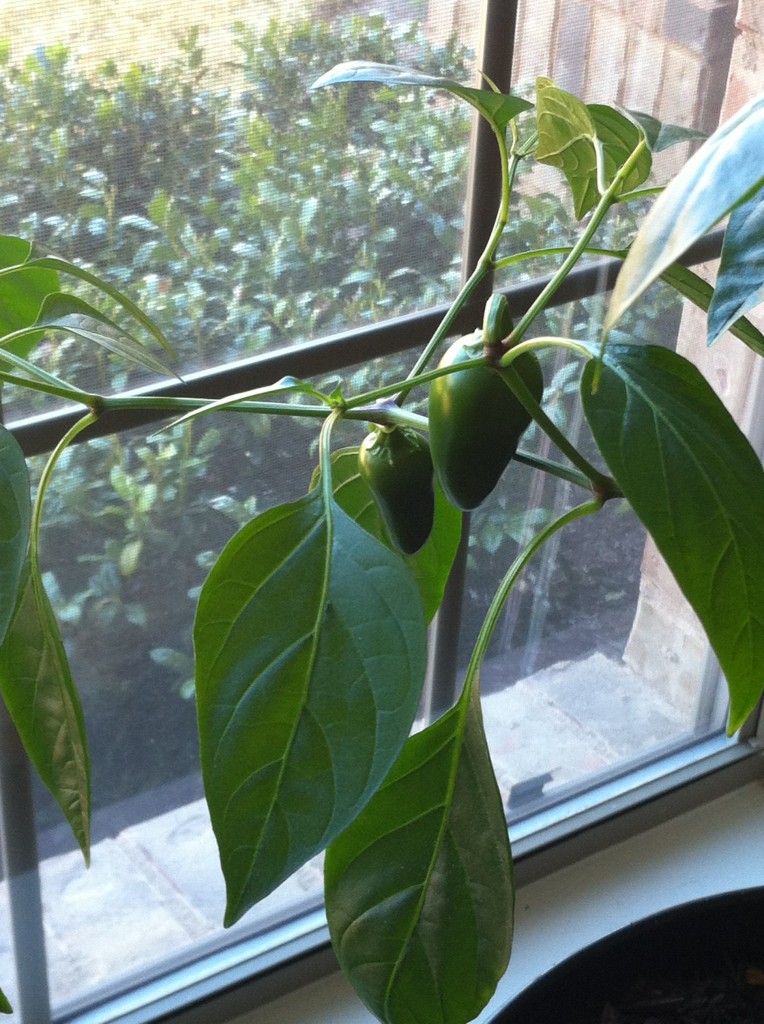 This experience has energized me to plant more. I now also have growing two varieties of tomatoes and the herbs cilantro, parsley, basil, mint, oregano, and thyme.
A few quick takeaways:
If you want something good to happen in the future, you must take the steps today to get it started.

You have to stick with it through periods of time when it appears little to nothing is happening.

Waiting can be boring.

You must continue tending, watering, feeding, and weeding your dream.

If you consistently do these things, you will likely have the good thing you desire.
Any experiences you want to share about dreams you have worked to achieve or your experiences along the way? Was your vision and hard work rewarded?