Have you ever dreamed of  a stress-free life? In this stress-free life there is no one to tell you what do do, how to do it, or when it must be done. You are master of your universe and get to do whatever you want to do whenever you want to do it. This dream becomes most desirable when your boss or someone else with authority puts the pressure on you to perform or face the consequences. Those consequences may include being fired or getting an F in a class. This dream of a stress-free life is very seductive because it tempts you to believe that you can somehow escape the responsibilities of adulthood. Adulthood requires you to be responsible and to fulfill the requests of other people.
My operating assumption is that stress is the normal default condition of life. Consider this:
 Life is difficult. This is a great truth, one of the greatest truths. It is a great truth because once we truly see this truth, we transcend it. Once we truly know that life is difficult – once we truly understand and accept it – then life is no longer difficult. Because once it is accepted, the fact that life is difficult no longer matters. The Road Less Traveled, Timeless Edition: A New Psychology of Love, Traditional Values and Spiritual Growth by M. Scott Peck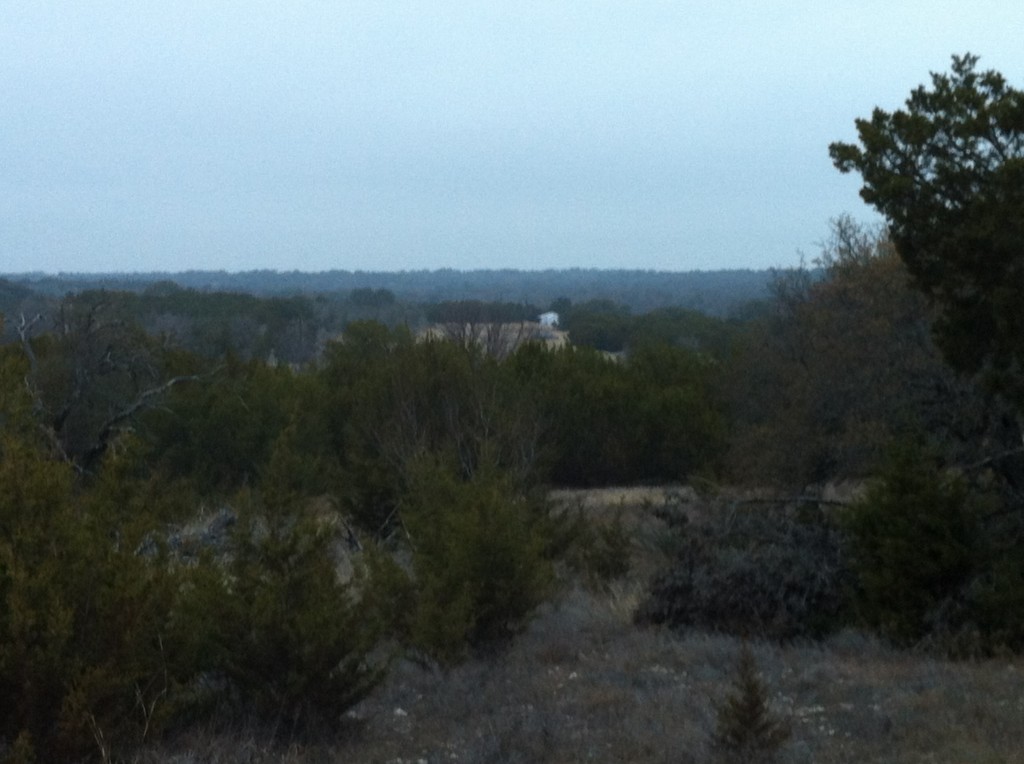 This dream of a stress-free life can take many forms. One example is a young man I know whose dream is to move into a modest cabin on a ranch and to live off the land. This is an idealized vision of leisure that is not based in reality. Anyone who has grown up on a farm or ranch can destroy this myth quickly. The realities of that kind of life intrude upon the idealized dream. Before I detail some of these realities, I must say that living on a ranch in a cabin and living off the land is a perfectly fine ambition. If that is what you want to do, you can do it. I am just pointing out the reality that it will be full of responsibility. Life always is. To live on a ranch or farm is to trade your current stresses for a new set. This is true because, as Peck says above, life is difficult. This is the default human condition.
My grandparents lived on a farm, and I have recordings of them discussing the hardships they faced. Among the difficulties of life on the farm are:
Food. You still have to eat. Perhaps you will hunt your food, fish for your food, or grow your food. All of these require work, and there are deadlines built in.
Money. Just because you live on a ranch does not mean you need no cash. You will need to buy equipment, seeds, tools, clothes, gasoline, and any food you cannot catch, hunt, or grow. You will have to pay for your electricity and heating gas or oil. You will have to pay for water or at least drill a well and maintain your pump operation. Also, the government will still require you to pay property taxes on any land you own. Any b

uildings you own must be maintained and repaired. This all requires money.

Natural deadlines. Careful attention has to be paid to the seasons. No boss may tell you when to plant the corn, but if you do not do it at the right time you will not be pleased with the result. Once the corn is grown you must harvest it in a narrow window. That sounds like a deadline to me. In addition, the animals must be fed, and the cows must be milked. Those fish are neither catching themselves nor cleaning themselves once caught. The deer are not shooting themselves nor dressing and processing themselves.
Natural challenges. Farmers and ranchers face lack of rain (drought), too much rain (flood), hail, high winds, insects, and weeds, just to name a few challenges.
If you really turn the clock back and envision a time when nomadic hunter-gatherers lived a care-free life, you would find that their lives were not actually care-free at all. If your own well-being is dependent on successfully hunting wild game, your own hunger becomes the stress in your life. If you do  not leave the cave or the tee-pee you will starve regardless of whether or not you have "Leave Cave" in your day planner.
 So What?
Given that there is no such thing as a stress-free life, part of becoming an adult is accepting this fact and crafting a Forward Story that embraces this reality. Avoiding stress is not a realistic strategy. I encourage you to embrace the idea that stress and responsibility are inherent in life. With this baseline realization you can then get around to a future worth living. The Myth of the Stress-Free Life is one end of the spectrum. In our next article we will explore the dangers of too much stress.
What are the stresses in your life, and how do you handle them?